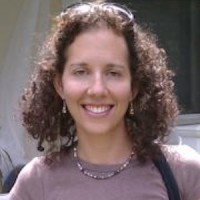 Jennifer Rubenstein (University of Virginia)
On Thursday March 19 at 4:30 PM Jennifer Rubenstein, Assistant Professor of Political Science at the University of Virginia and author of the newly-published Between Samaritans and States: The Political Ethics of Humanitarian INGOs (description below) will give a lecture of the same title in the Moot Court Room, first floor of Chancellor Day Hall, McGill Law, 3644 Peel.  Her lecture is sponsored by the Montreal Health Equity Research Consortium and the Research Group on Constitutional Studies.  It is free and open to the public; students are encouraged to attend.  Registration is not required but an rsvp at https://www.facebook.com/events/1407632242879639/ is appreciated.
Friday March 20 she will give a workshop on the attached paper, « Emergency Claims and Emergency Politics, »  12-1:30 pm in the main seminar room of the Institute for Health and Social Policy, Charles Meredith House, 1130 Pine Avenue West.  Those who read the paper are welcome to attend and take part.
———————————–
Between Samaritans and States (Oxford University Press, 2015)
This book provides the first book-length, English-language account of the political ethics of large-scale, Western-based humanitarian INGOs, such as Oxfam, CARE, and Doctors Without Borders. These INGOs are often either celebrated as heroes or do-going machines or maligned as incompetents 'on the road to hell'. In contrast, this book suggests the picture is more complicated.
Drawing on political theory, philosophy, and ethics, along with original fieldwork, this book shows that while humanitarian INGOs are often perceived as non-governmental and apolitical, they are in fact sometimes somewhat governmental, highly political, and often 'second-best' actors. As a result, they face four central ethical predicaments: the problem of spattered hands, the quandary of the second-best, the cost-effectiveness conundrum, and the moral motivation trade-off.
This book considers what it would look like for INGOs to navigate these predicaments in ways that are as consistent as possible with democratic, egalitarian, humanitarian and justice-based norms. It argues that humanitarian INGOs must regularly make deep moral compromises. In choosing which compromises to make, they should focus primarily on their overall consequences, as opposed to their intentions or the intrinsic value of their activities. But they should interpret consequences expansively, and not limit themselves to those that are amenable to precise measurements of cost-effectiveness. The book concludes by explaining the implications of its 'map' of humanitarian INGO political ethics for individual donors to INGOs, and for how we all should conceive of INGOs' role in addressing pressing global problems.